Overview: For a global manufacturing company with operations in Europe, Asia, and sales locations worldwide, the transition from legacy SAP systems to S/4HANA presented both an opportunity and a challenge. Migrating to S/4HANA is a complex process, promising benefits such as faster transaction processing, improved reporting, data model simplification, and new features like analytics. This case study highlights how Versatyle's data migration service significantly improved data quality, minimized project risks, and streamlined the migration process for this manufacturing company.
Challenges:
Complex data migration from legacy SAP systems to S/4HANA.
Lengthy 18-month migration schedule.
Traditional migration methodology using spreadsheets and manual data manipulation.
High costs, potential for errors, and a lack of sustainability with conventional migration practices.
Solutions:
Critical Path Data Migration: Versatyle restructured the migration approach, focusing on the critical path of data migration to optimize efficiency.
Automated Data Flow: An automated and continuous data flow was implemented, eliminating the need for manual data manipulation and ensuring data quality.
Transparency and Audibility: Versatyle prioritized audibility and transparency in the migration process, enabling stakeholders to visualize data flows and automated data runs, reducing errors.
Master Data Migration: Versatyle efficiently completed the migration of master data in just six months, well ahead of the initial 18-month schedule.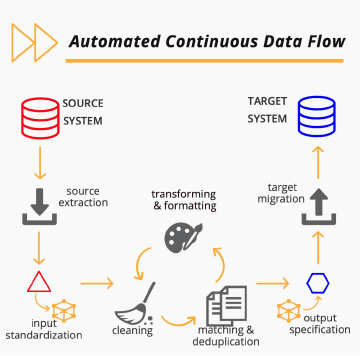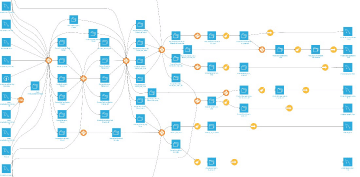 Results:
Accelerated data migration with improved data quality.
Elimination of manual labor and costly errors.
Successful migration of master data in 6 months.
Automated data flow and enhanced audibility for error prevention.
Customizable steps for different data types, reducing migration time.
Key Takeaways: This case study demonstrates the benefits of adopting a more streamlined and automated approach to data migration, particularly in complex projects like transitioning to S/4HANA. Versatyle's data migration service focused on the critical path, automation, transparency, and audibility, resulting in significant time and cost savings.
Conclusion: By reimagining their data migration approach, this global manufacturing company successfully accelerated the transition to S/4HANA while maintaining data quality and reducing project risks. Versatyle's expertise in data migration, automation, and audibility proved essential in achieving a smoother and more efficient migration process. This case study emphasizes the importance of innovative data migration practices in achieving success in complex technology transitions. If you are interested in our data migration services, don't hesitate to contact us for a demo or explore our Versatyle DataFlow tool.